some old-forgotten environment speedpaint.
(remember back when it was just line artwork!? hahaha)

inspired by disney's Gravity Falls! Such a great series!! 
-posted to my online portfolio at http://brainnommer.tumblr.com too! 
BG concept art for "White" in the making! (Taken with Instagram)
We're meeting tomorrow and I don't have anything to show! D:
seedyredjam said:
"I just found you. Do you take commissions? I don't have anything in mind, actually. I just want to own something you made :P"
Sorry for the late reply!
and Yes! i'm currently taking in commissions!
WHAT TIME IS IT!?

 Well it's time for another fan art piece! The flame prince for now. It's still a work in progress!
YESSA FINISHED COLOURING KORRA!
Click to full-view! 
I gots an interview tomorrow so this comes in handy i guess. Point: I applied for this job on 6th March. They just replied me 2 days ago. SUPER UNPREPARED lakjdghfdsgkj
Posted this on my online portfolio too. In case anyone's going out of their minds thinking it's stolen work or something hahahahaha 
Sketch practicing with Korra of 'The Legend of Korra' this time around. 

probablywillcolourthistomorrowsinceihavenothingbettertodo. 
Daily Drawing: "School girl- 14 year old"
In her room sobbing hysterically over a Twilight 'novel' 
Sobby face is referenced off Bolin rofl.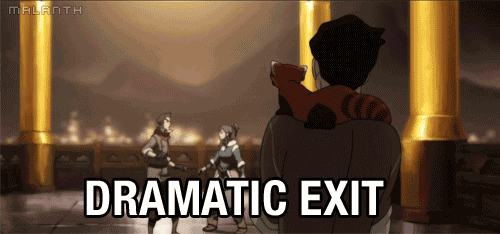 … and again! 
Visual development sketches for our upcoming short! 
1/14 »