YESSA FINISHED COLOURING KORRA!
Click to full-view! 
I gots an interview tomorrow so this comes in handy i guess. Point: I applied for this job on 6th March. They just replied me 2 days ago. SUPER UNPREPARED lakjdghfdsgkj
Posted this on my online portfolio too. In case anyone's going out of their minds thinking it's stolen work or something hahahahaha 
Sketch practicing with Korra of 'The Legend of Korra' this time around. 

probablywillcolourthistomorrowsinceihavenothingbettertodo. 
Daily Drawing: "School girl- 14 year old"
In her room sobbing hysterically over a Twilight 'novel' 
Sobby face is referenced off Bolin rofl.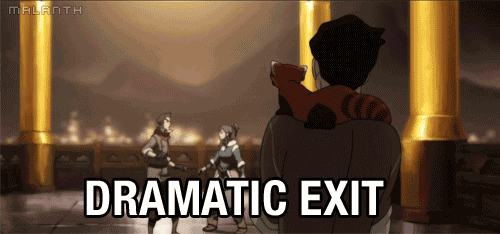 … and again! 
Visual development sketches for our upcoming short! 
Some Visual development sketches from something we're working on. 
Okay lah it's not supposed to be outlined. But mai kiam la hor. 
The daily drawings we were supposed to do didn't end up so daily for me huh. 
For the longest time I've been having this horrible drawing phobia. Just the thought of doing anything art related made me feel like pulling my hair out.

TIME TO STOP THAT THO. So since I've stopped working (like real jobs) for the time being, Imma continue down the daily drawing list where I left off - March the 3rd; Self-Caricature. My God.. am I lagging behind or what.
Daily Drawings
Theme: Dragon
March 4th, 2012

Well it's about time i started drawing again. T:<  
My Daruma is STILL missing it's eye (after 2 years). Maybe I should just wish for something else for it's sake.
yeahhh.. i just started playing Pokemon White again;;;
I JUST GOT TO STRAITON CITY.
(apart from red, blue and yellow, i never really finished any of the series) 
SO. As motivation, i decided to blog my SLOW and PAINFUL crawl to the finish line of P.White.
in other news:
I TOOK TIME OFF WORK AND WILL BE GOING TO HONGKONG 
.. yeah. Definitely looking forward to a break.
1/3 »